JKMuir is WBE certified in California, Connecticut, Massachusetts, New Jersey, New York City, New York State, Oregon and Rhode Island.
JKMuir is a Certified WBENC Women's Business Enterprise.
JKMuir is DBE certified in Connecticut, Massachusetts, New York State and Rhode Island.
Providing clients with professional pump and process system solutions. We offer technically advanced means to reduce energy use, improve equipment reliability, and maximize incentive funding.
Our Services
Energy Services
Since its inception, JKMuir has worked to identify cost effective methods to reduce the consumption of electricity and greenhouse gases at water, wastewater, and industrial facilities.
Pump System Efficiency
JKMuir performs detailed pump system evaluations and has experience evaluating the pump performance, system hydraulics, and efficiency of pumping systems.
Design
With a staff of civil, environmental and chemical engineers, the suite of JKMuir's services includes tailored design phase assistance and engineering support.
Sustainability
JKMuir is a leader in assisting clients to meet emissions, energy assurance, and reliability goals through sustainability projects.
Equipment Commissioning
JKMuir is instrumental in developing effective commissioning plans, ensuring projects are completed on schedule and function properly.
Construction Inspection
JKMuir has a broad range of expertise in construction phase services, tailored to meet project specific needs.
Our Team
Our core team works as an extension of your engineering department, adding a portfolio of differentiated skills and capabilities.
LinkedIn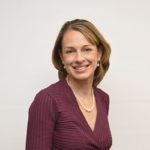 JKMuir is a versatile, innovative environmental engineering and energy consulting firm specializing in water, wastewater, and industrial processes. We work closely with our clients to develop innovative and cost-effective solutions to process and pumping system challenges.